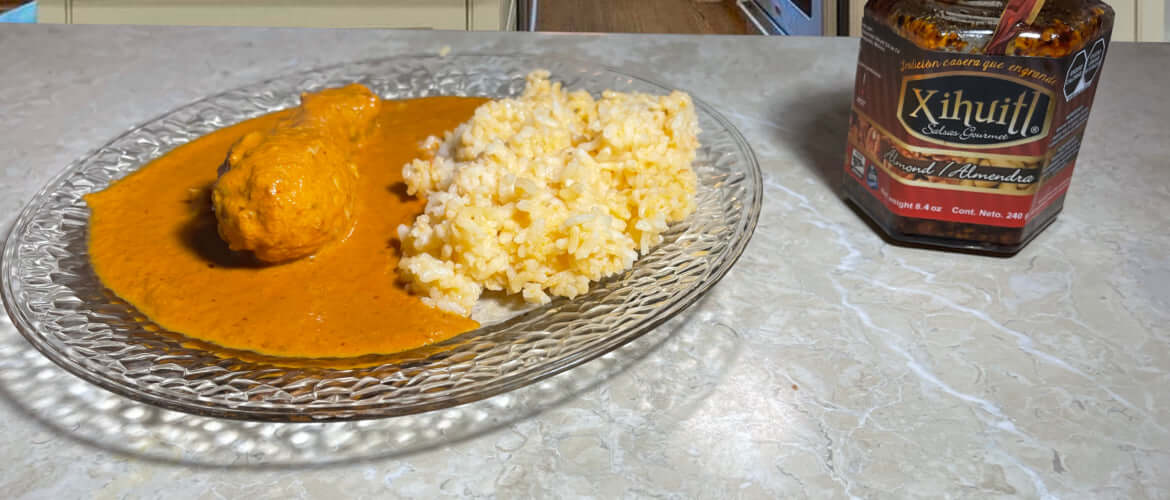 Ingredients
Gourmet Xihuitl Almond Sauce
1 kg of Chicken (previously cooked)
1/2 cup of broth from cooking the chicken
Preparation
Preheat a little oil in a frying pan, wait for it to heat up well.
Add the quartered onion and wait for it to soften.
Add the quartered tomato and stir well, wait for the tomato to cook.
Once cooked we pour everything into a blender. Add the Gourmet Xihuitl Almond Sauce to taste (depending on the level of spiciness you are looking for) and blend everything.
Heat oil in a frying pan over medium heat, once it is hot, pour out the sauce, add the chicken broth to the blender bowl and stir well to take advantage of the excess sauce that sticks.
Season to taste with salt and pepper. We wait for it to boil.
Once it starts to boil, add the chicken pieces until they are incorporated.
Ready! You can serve with some red rice.