Gourmet Xihuitl Sauces
Homegrown Tradition that Elevates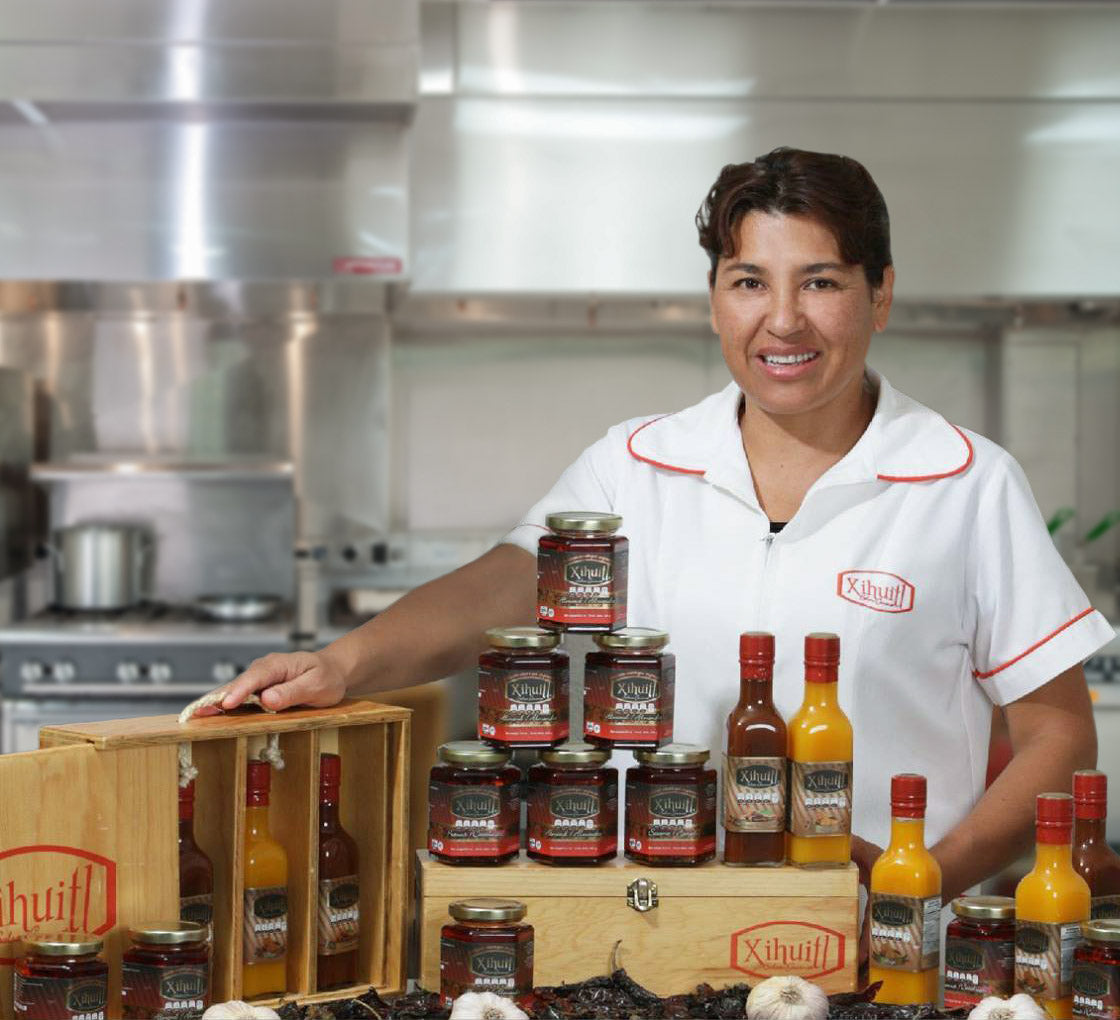 Gourmet Xihuitl® Sauces is a proudly Guanajuato-based company, certified as 'Marca Guanajuato,' that blends culinary traditions, ancestral recipes, and typical ingredients from various regional Mexican cuisines that have been passed down from generation to generation for over 100 years. The result of this extraordinary fusion is an exquisite range of Gourmet sauces originally crafted by Mrs. Rita Meza Illescas in the 1970s. This artisanal production process has since been passed on to her daughter, Mrs. Guadalupe Hernández Meza, who is now the custodian of this delicious culinary tradition.
Mission
Prepare delicious sauces and Gourmet products, integrating ingredients, aromas and flavors to delight the most demanding palates of national and international cuisine.
Vision
To be a leading company in the Gourmet industry, offering highly differentiated and innovative products for both the domestic and international markets.